Sometimes support means just sitting through it together….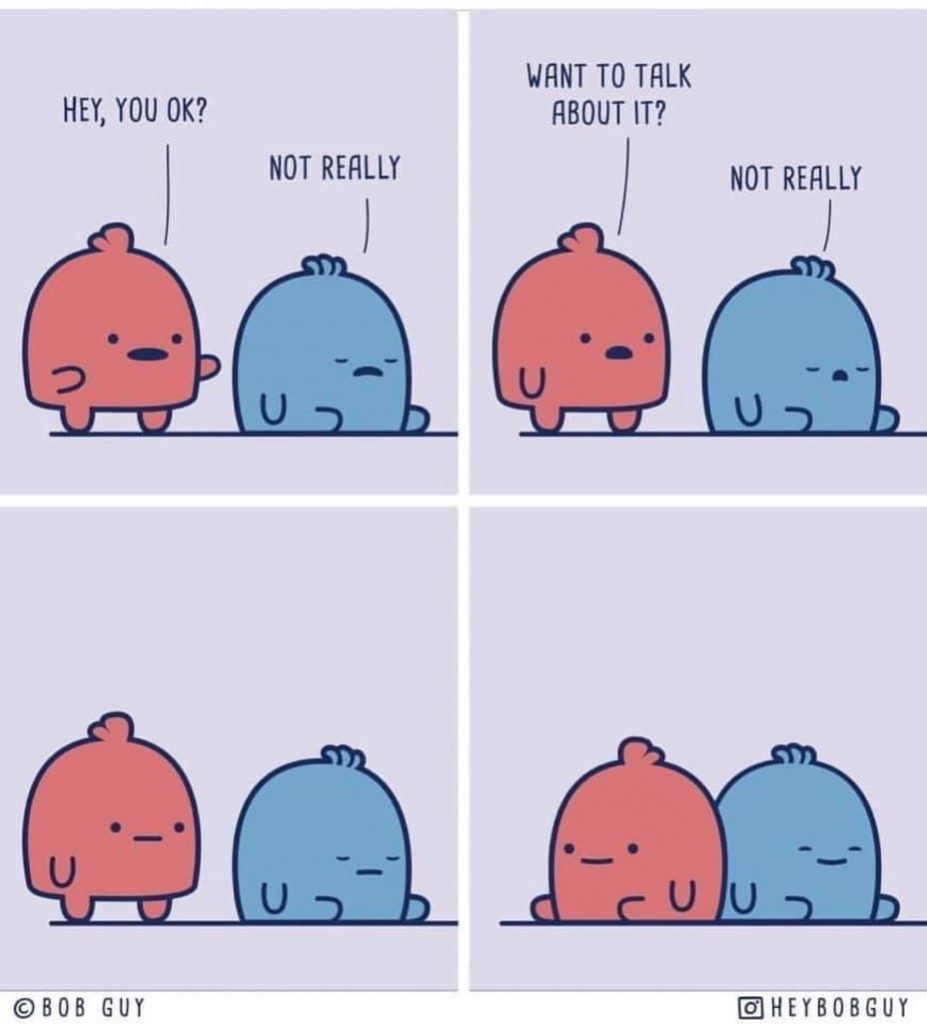 So let me (Wisconsin Heights) hold some space for you today — for the good, bad and everything in-between. Maybe you can also hold some space for others, too...by letting someone know they're doing the best they can, you're proud of them or they're not alone!
~Remember your time at school is a temporary event in your life and you will go on to experience new things; do wonderful things with new, different people; and discover what makes you, you! Suicide is not letting you discover these things. It is cutting you short from holding a space with others or for you to be able to hold a space for others. You are needed in this space!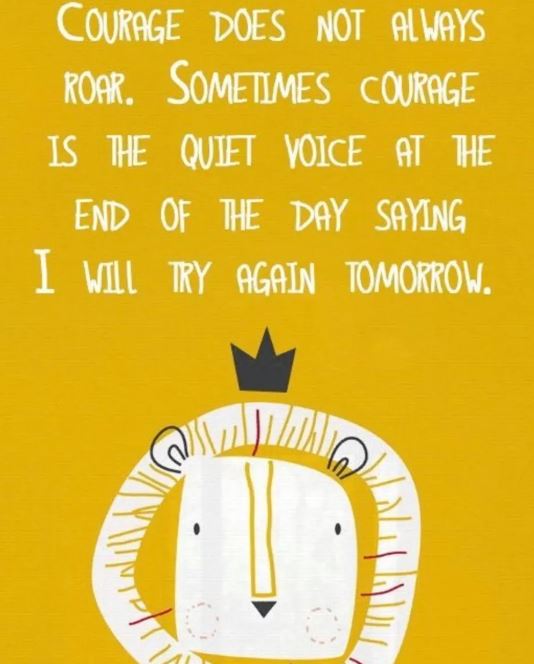 Where do you find support?
Of course, at Wisconsin Heights!
Kurt Wong, 6-12 School/Guidance Counselor
Julie Horner, School Psychologist
John Altenhofen, Elementary Counselor
Debbie Schmidt, 6-12 Mental Health/Student Support Specialist
Teachers
Staff
Coaches
Principals.....and many more!
Learn to ACT!
A = Acknowledge the signs and symptoms
C = show Care and Concern for the person
T = Tell someone who knows how to intervene (pupil services staff)
http://stopasuicide.org/learn-to-act.php
How do you help a friend who is
Contemplating Suicide?
"A Friend Asks" App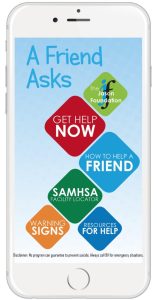 "A Friend Asks" is a FREE smart-phone app that helps provide the information, tools and resources to help a friend (or yourself) who may be struggling with thoughts of suicide. Download the app today and encourage friends and family to do the same. Education is the key to prevention and with information like this as close as your smartphone; you could help save a life!
The "A Friend Asks" App contains the following information:
warning signs of suicidal ideation
how to help a friend
how to get help now
what to do and what not to do
the B1 Program
If in an immediate crisis, call 911. If you, or a friend, need to talk with a counselor for help or need resources available in your area, call the National Suicide Prevention Lifeline (anytime 24/7 at 1-800-273-8255) or use the Get Help Now button on the app.
Source: http://jasonfoundation.com/get-involved/student/a-friend-asks-app